Minecraft has been one of the most popular games of all time, with millions of players around the world. And within the Minecraft community, there are certain players who have become legendary for their skills, creativity, and contributions to the game. One such player is Philza, who has built a reputation as one of the greatest Minecraft players of all time.
Philza, whose real name is Phil Watson, first started playing Minecraft in 2010. At the time, he was just a casual player, building simple structures and exploring the game's vast world. However, as he continued to play, he began to develop a passion for the game and started to take it more seriously.
One of the things that sets Philza apart from other Minecraft players is his dedication to playing the game in hardcore mode. Hardcore mode is a variation of Minecraft where the player only has one life. If they die, their world is deleted, and they have to start over from scratch. This mode is incredibly challenging, and few players have the skill and courage to attempt it.
But Philza is not like most players. He has played Minecraft in the hardcore mode for thousands of hours and has survived some of the most difficult challenges the game has to offer. He has beaten the Ender Dragon, one of the game's toughest bosses, multiple times, and has completed numerous other difficult tasks.
But Philza's journey to becoming a Minecraft legend wasn't just about surviving in hardcore mode. He also became known for his creativity and ingenuity in building and designing structures in the game. He has built massive castles, intricate underground bases, and beautiful landscapes that have inspired countless other players.
In addition to his impressive gameplay and building skills, Philza is also known for his contributions to the Minecraft community. He streams his gameplay on Twitch, where he has amassed a large following of fans who tune in to watch him play and chat with him about the game. He also creates tutorial videos and other content that helps new players learn the game and improve their skills.
Philza's journey to becoming a Minecraft legend is a testament to the power of passion and dedication. Through thousands of hours of gameplay, he has become one of the most skilled and creative players in the game and has inspired countless others to follow in his footsteps. Whether you're a hardcore Minecraft player or just a casual fan, there's no denying the impact that Philza has had on the game and its community.
At Fans Ph1lza Store, we pride ourselves on offering high-quality products that are both stylish and functional. Everyone can find something they like among our selection of t-shirts, hoodies, phone covers, and mugs. Our products feature unique designs that showcase Philza's signature style, making them a must-have for any true fan: https://philza.store/en/ 
You may also check out some top-notch things from some other well-known YouTubers below in addition to the items from Fans Ph1lza Store:
1. Skywatchers Team Shirt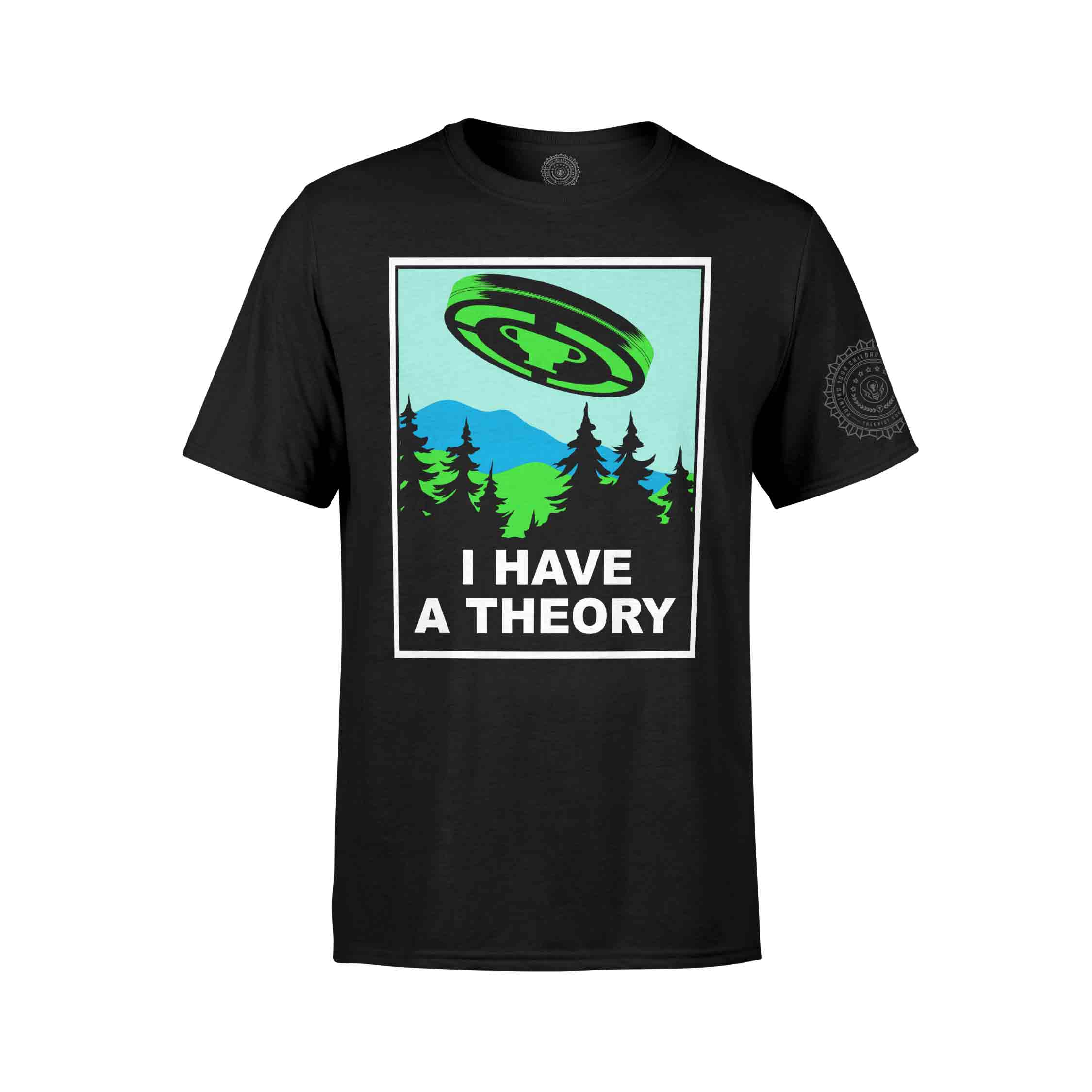 The Skywatchers Team Shirt is a must-have for any fan of Game Theory. Inspired by the popular YouTube channel, this shirt features a sleek design with a flying saucer emblem and the slogan "I have a theory" emblazoned on the front.
This shirt is perfect for anyone who loves to theorize about the mysteries of the universe, from aliens and UFOs to the secrets of the gaming world. Whether you're a die-hard Game Theory fan or just love a good conspiracy theory, this shirt is sure to spark conversation and make a statement.
If you want to get your hands on this awesome shirt, head over to the Official Game Theory Merchandise Store website. Here, you can find a wide selection of Game Theory merchandise, including shirts, hats, and accessories. Whether you're shopping for yourself or looking for the perfect gift for a fellow theorist, the Official Game Theory Merchandise Store has you covered: https://game-theory.shop/ 
2. FGTeeV Hoodies – FGTEEV Gaming Pullover Hoodie
FGTeeV is a popular YouTube channel that features a family of gamers who love to play a wide range of video games. They have a massive following on the platform and have inspired many people with their entertaining content. One of the ways that fans can show their support for FGTeeV is by purchasing their official merchandise, including the FGTeeV Hoodies – FGTEEV Gaming Pullover Hoodie.
The FGTeeV Hoodies – FGTEEV Gaming Pullover Hoodie is a stylish and comfortable piece of clothing that is perfect for any fan of the channel. It is made from high-quality materials and features a bold and eye-catching design that is inspired by the FGTeeV brand. The hoodie is available in a range of sizes, so fans of all ages can wear it with pride.
Fans can purchase the FGTeeV Hoodies – FGTEEV Gaming Pullover Hoodie from the official FGTeeV Merchandise Store website. The website is easy to navigate, and fans can browse through a range of products that have been inspired by the channel. Whether you're looking for a hoodie, t-shirt, or hat, the FGTeeV Merchandise Store has something for everyone: https://fgteevmerchandise.com/ 
3. Game Grumps Cases – Game Grumps 2018 iPhone Soft Case
The Game Grumps Cases – Game Grumps 2018 iPhone Soft Case is the perfect accessory for any fan of the popular YouTube channel, Game Grumps. The soft case features an adorable chibi design of the Game Grumps characters, set against a vibrant orange background. The design is both eye-catching and playful, making it a must-have for any fan of the channel.
If you're looking to purchase the Game Grumps Cases – Game Grumps 2018 iPhone Soft Case, look no further than the Game Grumps Official Merchandise Store. This is the only place where you can find official Game Grumps merchandise, including t-shirts, hats, mugs, and more. The store offers fast and reliable shipping, as well as excellent customer service: https://gamegrumps.shop/ 
4. Lankybox Mugs – lankybox Classic Mug 
Lankybox Mugs – Lankybox Classic Mug is a stylish and trendy mug that takes inspiration from the popular YouTube channel, Lankybox. The design features the channel's lovable character.
This classic mug is made from high-quality ceramic material, which ensures durability and longevity. It is also dishwasher and microwave safe, making it a practical addition to any kitchen or office.
The Lankybox Merchandise Store offers fans of the channel the chance to get their hands on this fantastic mug, as well as other Lankybox-inspired merchandise. The store has a wide range of products, including t-shirts, hoodies, phone cases, and much more, all of which feature the distinctive Lankybox branding.
Whether you are an avid fan of Lankybox or simply looking for a unique and stylish mug, the Lankybox Mugs – Lankybox Classic Mug is the perfect choice. Head to the Lankybox Merchandise Store today to grab yours and show off your love for this fantastic YouTube channel: https://lankyboxmerchandise.com/ 
In conclusion, the influence of popular YouTube channels like Philza, Game Theory, FGTeeV, Game Grumps, and Lankybox has extended beyond their videos and into the world of consumer products. From clothing and accessories to toys and games, these channels have inspired a wide range of unique and creative products that appeal to fans of all ages.
Whether you're a die-hard gamer or just a casual viewer, there's no denying the impact that these channels have had on the gaming and entertainment industries. By providing entertaining and informative content, they have built large and dedicated fan bases that are eager to support them in any way they can.
As a result, we can expect to see even more products inspired by these and other popular YouTube channels in the future. So if you're looking for the latest and greatest gaming gear, be sure to keep an eye out for these exciting new releases.